Thuzzle Rejuvenation Online Theory Workshop
Module
Thuzzle has 3 innovative technologies and 10 operating modes that enable the clinician to perform remodelling treatments for the face, body, gynaecological region.

This blended learning workshop will help you discover how you can use Thuzzle technology to deliver clinical outcomes that allow this medical-grade device to provide advanced treatment applications for targeted cellulite and fat reduction; facial and body tightening and lifting as well as aesthetic vaginal rejuvenation.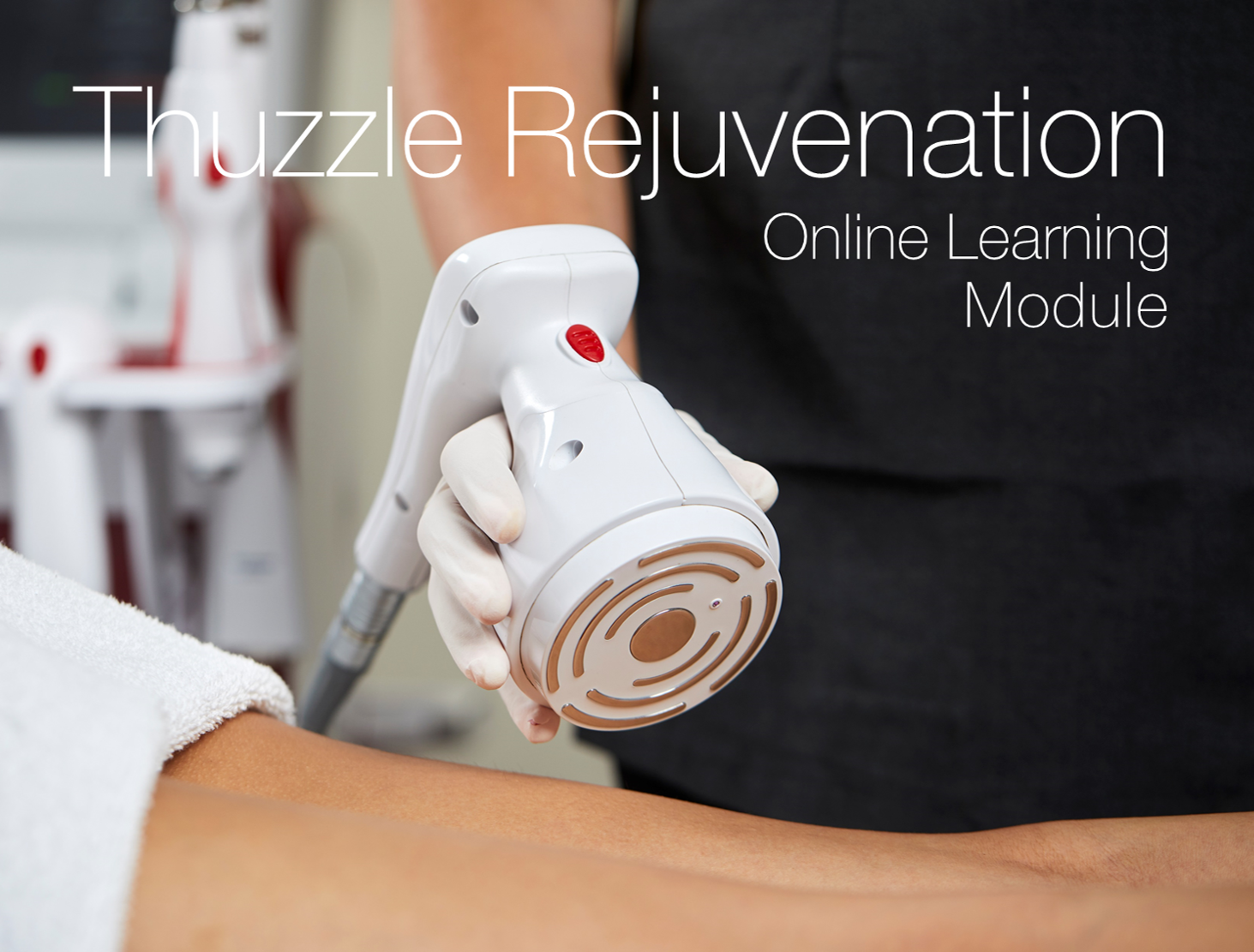 Here is the module outline:
1. Thuzzle Online Theory Workshop
Join your Dermal Educator for the Thuzzle Online Theory Workshop.
2. Introductory Practical Training Videos
Build your practical "know-how" & confidence by watching these introductory practical training videos.
3. Your Frequently Asked Questions - Answered
If you have a few burning questions that you would like answered? This sectioned will more than likely answer them if not, you can always email our Dermal Educators at education@theglobalbeautygroup.com
4. Tell us how you found your training
Your feedback is important to us. Please answer these 2 questions once you have completed chapter 1-3 of your Online Theory Workshop.
Obtain your Thuzzle "Theory Certification" by completing this quick quiz. You will get 2 opportunities to achieve an 80% pass rate. We wish you every success!
Completion
The following certificates are awarded when the module is completed:
| | |
| --- | --- |
| | Thuzzle Theory Workshop |
| | Thuzzle Theory Workshop |