BrightTonix Online Workshop
Module
Tooth discolouration is a known problem existing in almost every country and population. BrightTonix has developed an innovative and groundbreaking technology which employs a low power radiofrequency (RF) to remove stains from the teeth enamel and rejuvenate the oral cavity in a relatively short period of time, creating safer and faster teeth whitening and anti-ageing experience.

This online learning workshop will empower you with the knowledge and skillset to safely and effectively perform a results-driven BrightTonix service that meets the needs and expectations of every client.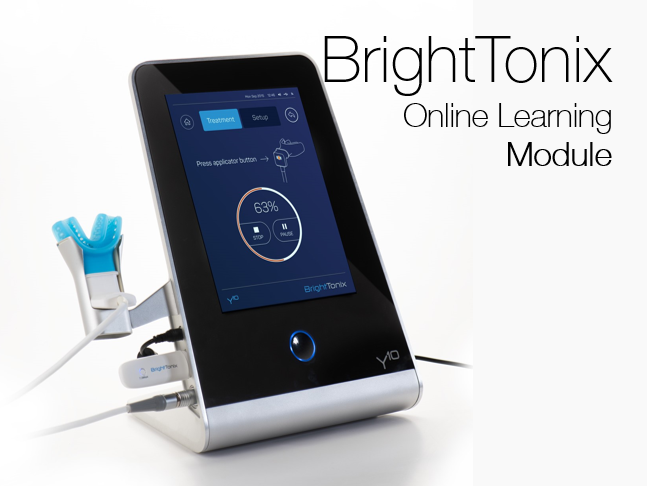 Here is the module outline:
1. BrightTonix Online Theory Workshop
Join your Dermal Educator for the BrightTonix Online Theory Workshop.
Build your practical "know-how" & confidence by watching these handy training videos.
3. Your Frequently Asked Questions - Answered
If you have a few burning questions that you would like answered? This sectioned will more than likely answer them if not, you can always email our Dermal Educators at education@theglobalbeautygroup.com
4. Tell us how you found your training
Your feedback is important to us. Please answer these 5 questions once you have completed your BrightTonix Technology online theory workshop with your Dermal Educator.
Obtain your BrightTonix "Theory Certification" by completing this quick quiz. You will get 2 opportunities to achieve an 80% pass rate. We wish you every success!
Completion
The following certificates are awarded when the module is completed:
| | |
| --- | --- |
| | BrightTonix Workshop |