eDermaStamp Online Theory Workshop
Module
This Online Theory Workshop with your Dermal Educator will help you discover the fundamentals behind Collagen Induction Therapy as well as its mechanism of action. You will also be guided through treatment indications, contraindications and homecare protocols that optimise treatment outcomes and results. Your Dermal Educators will also go through the difference between professional and at home microneedeling techniques, and give you detailed information on how to safely and effectively use the eDermaStamp® medical-grade micro-needling device to deliver clinical outcomes that reduce the appearance of fine lines and wrinkles, as well as scars & unwanted stretch marks.

This online theory module is also accompanied with a variety of step-by-step treatment videos and downloadable resources that include protocols, homecare guides, consent forms, combined technology treatment programs, and so much more.

All students wanting to attend the practical hands-on workshops will require their online eDermaStamp Theory Certification from this module in order to enroll into their practical workshop.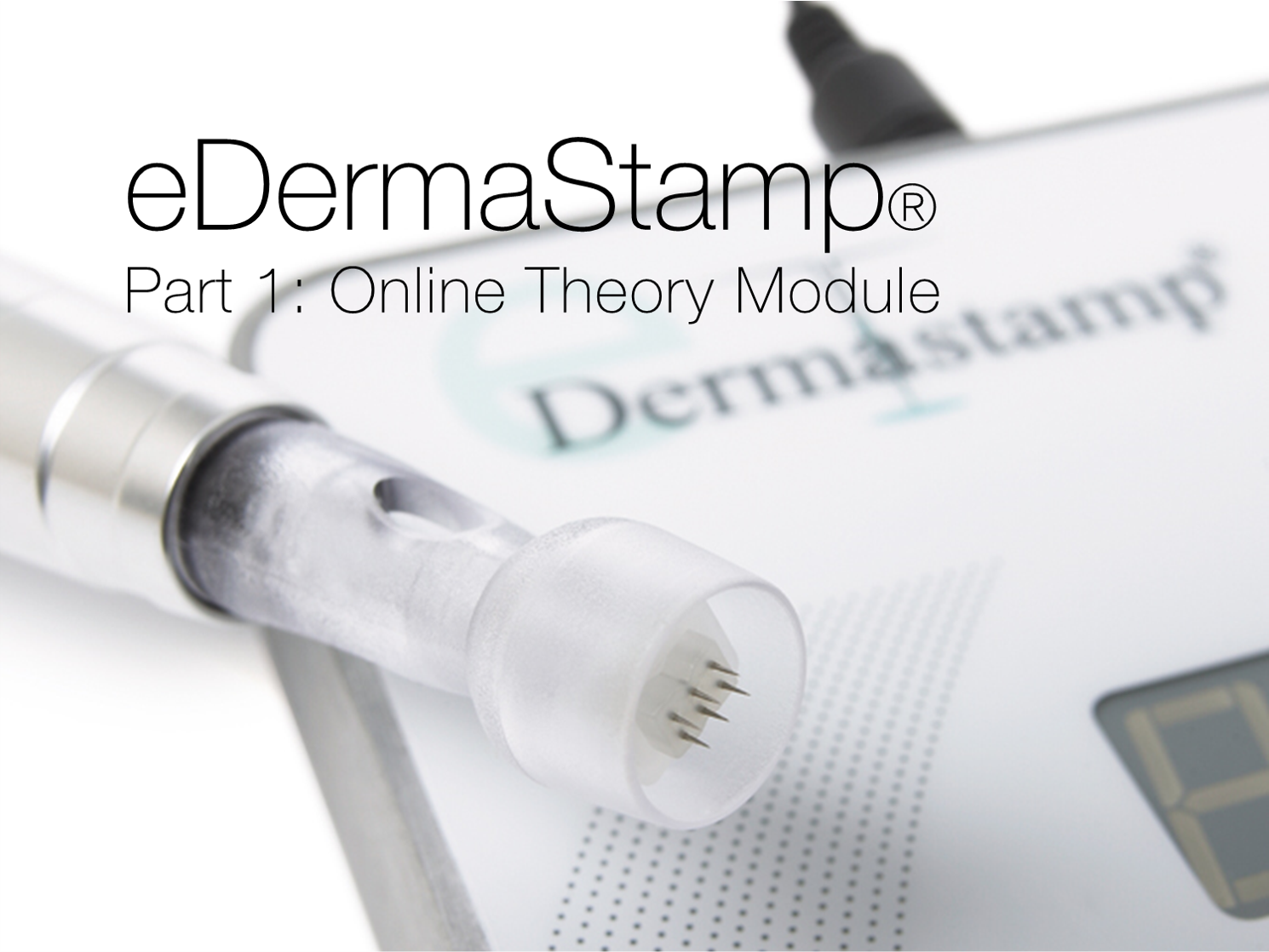 Here is the module outline:
1. eDermaStamp Online Theory.
Join your expert Dermal Educator Elise Andrews for your Online eDermaStamp Theory.
2. eDermaStamp Step by Step Video
Build your practical "know-how" & confidence by watching these step by step training videos.
3. Your Frequently Asked Questions - Answered
If you have a few burning questions that you would like answered,? This sectioned will more than likely answer them, if not, you can always email our Dermal Educators at education@theglobalbeautygroup.com
4. Tell us how you found your training
Your feedback is important to us. Please answer these 2 questions once you have completed chapter 1-3 of your Online Theory Workshop.
Obtain your eDermaStamp "Theory Certification" by completing this quick quiz. You will get 2 opportunities to achieve an 80% pass rate. We wish you every success!
Completion
The following certificates are awarded when the module is completed:
| | |
| --- | --- |
| | eDermaStamp Theory |